News
--- Wir haben jetzt eine deutschsprachige Bastelanleitung für den LEDmePlay! ---
November 5, 2016: We will be at Mini Maker Faire Köln!
October 30, 2016: Mithotronic@Wissensnacht Ruhr in the Dortmunder U. Pacer can now be played in an arcade cabinet.
May 28, 2016: We have exhibited the LEDmePlay and our new portable LEDmePlayBoy at the Maker Faire Hannover. It was very crowded and very great!
March 14, 2016: We have been at the Maker Faire Ruhr in Dortmund (March 12 & 13, 2016) and showed our new portable LEDmePlayBoy for the first time.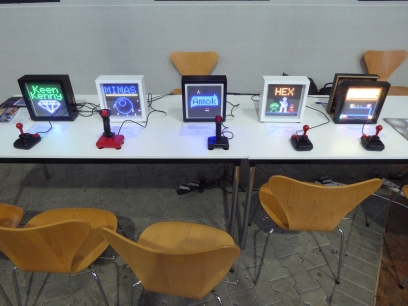 February 21, 2016: See the new portable version of the LEDmePlay: The LEDmePlayBoy
December 15, 2015: Read the article about LEDmePlay in Make 6/2015.
June 29, 2015: We joined the Maker World Friedrichshafen (June 27 & 28).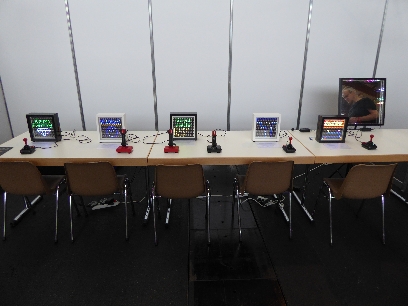 June 8, 2015: We visited the Maker Faire Hannover (June 7) and presented the LEDmePlay for the first time.